On Campus Factories for Schools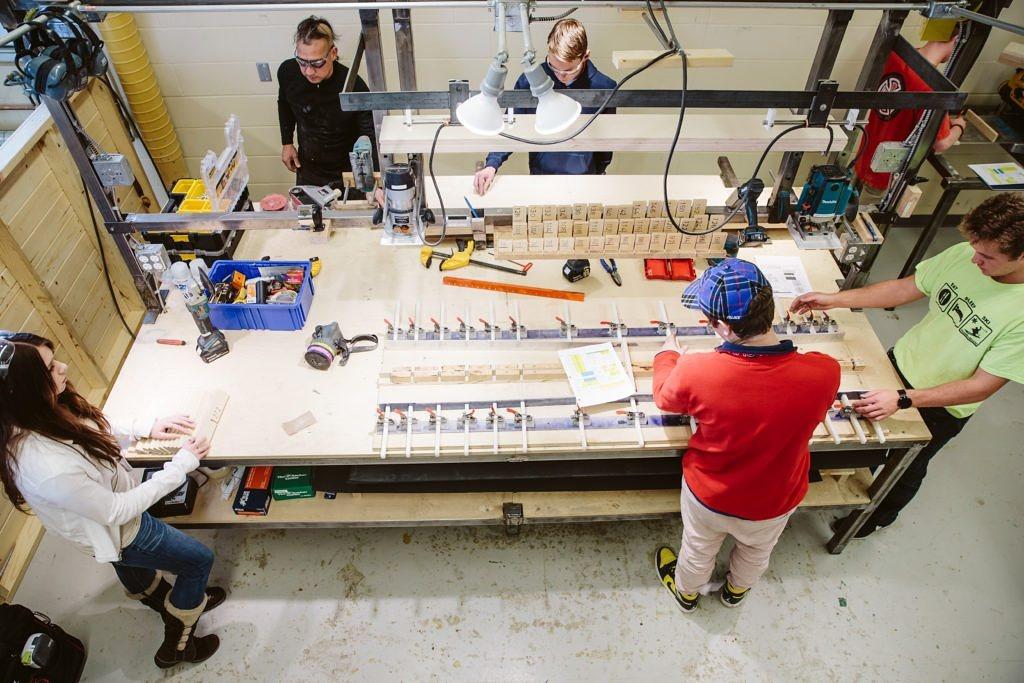 Up to a certain point, all of our work was in the private sector. When we were asked to create programs for public schools we were confronted with bureaucracy, budgetary restraints, short supply of factory floor space, a new level of safety concerns, state & federal standards, public perception, production constraints due to class periods and more bureaucracy. In the first couple rounds, we made mistakes. But at this point we've developed a competence in dealing with bureaucracy, problem-solving within the community, identifying common goals and creating a very clear pathway to achieve them. Community Fabrication which has its roots in 333 Skis which itself was rooted in what we then called "knowledge transfer" is still our guiding ethos.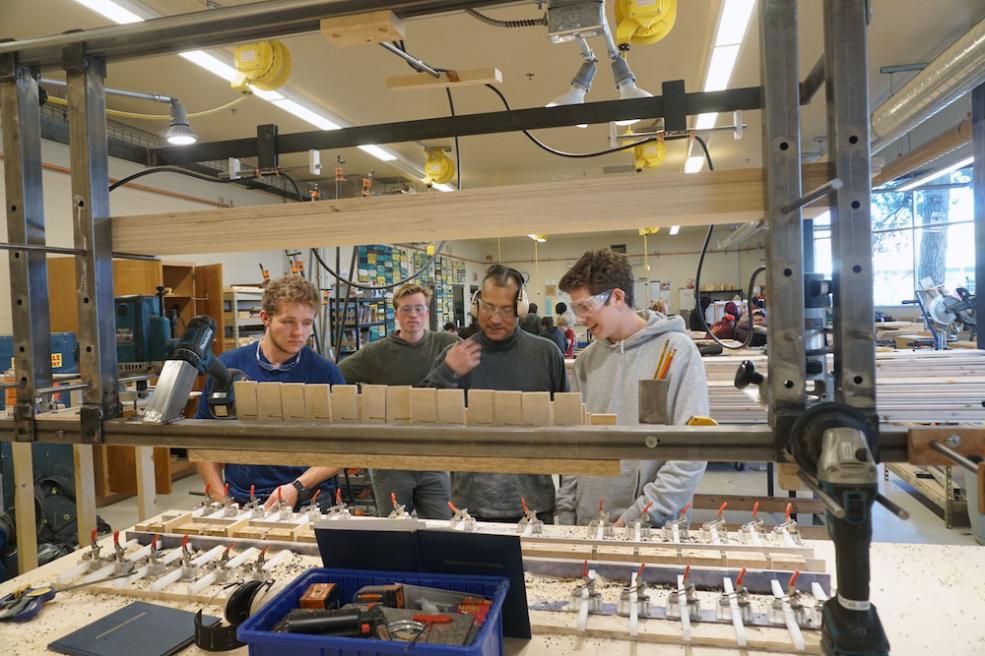 An on campus manufacturing platform meets three objectives. 1. It is designed to meet available floorspace, maintain workflow & safety requirement. 2. Allow "x" number of students to design and build full custom skis/snowboards within a regular class period and typically completed within half a semester or less. 3. Be recognized as program that each successive generation of students is excited to participate in.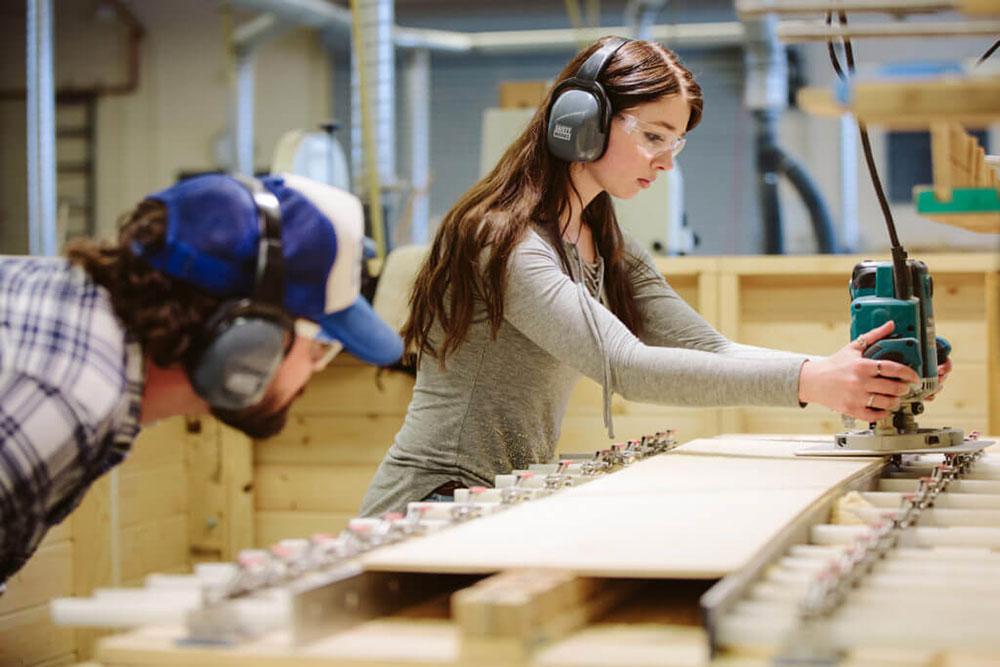 Students start by designing their skis based on numerical values. These values are then transferred into the production tooling which both ensures quality control and accuracy. Once the tooling is set up, they machine by hand their design. The first part is material prep where they make all the parts for their skis, the second part is wet lay where they build the composite/ski and press utilizing vacuum technology. The third part is finish processing where they trim cut, side grind, base grind and clear coat. It's time for them to get their bindings mounted and go skiing.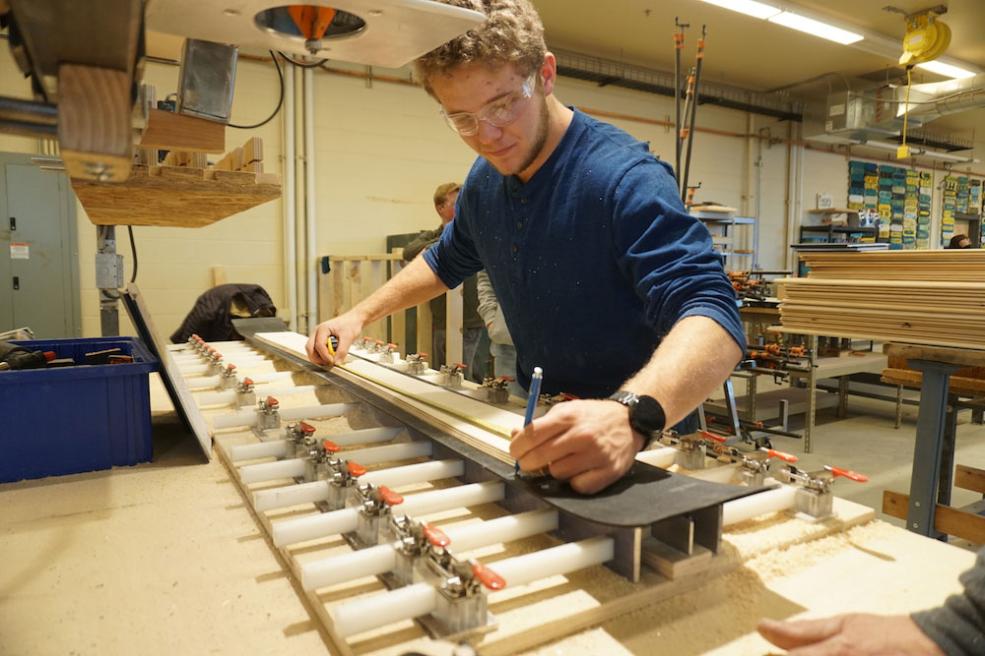 It's about connecting. Often times the dots for young people are scattered. Their education doesn't seem to be relevant to them. All the different subjects, one after another. But what happens when you give them an object, something tangible, something to work on with their hands, something that needs math to grow, art to be expressed, language to be articulated, community to be formed. Something they can step into. Get on a chair lift or trek into the back county and make turns on. Fly in the air with, rail slide. What we do is about connecting the dots through the art of manufacturing.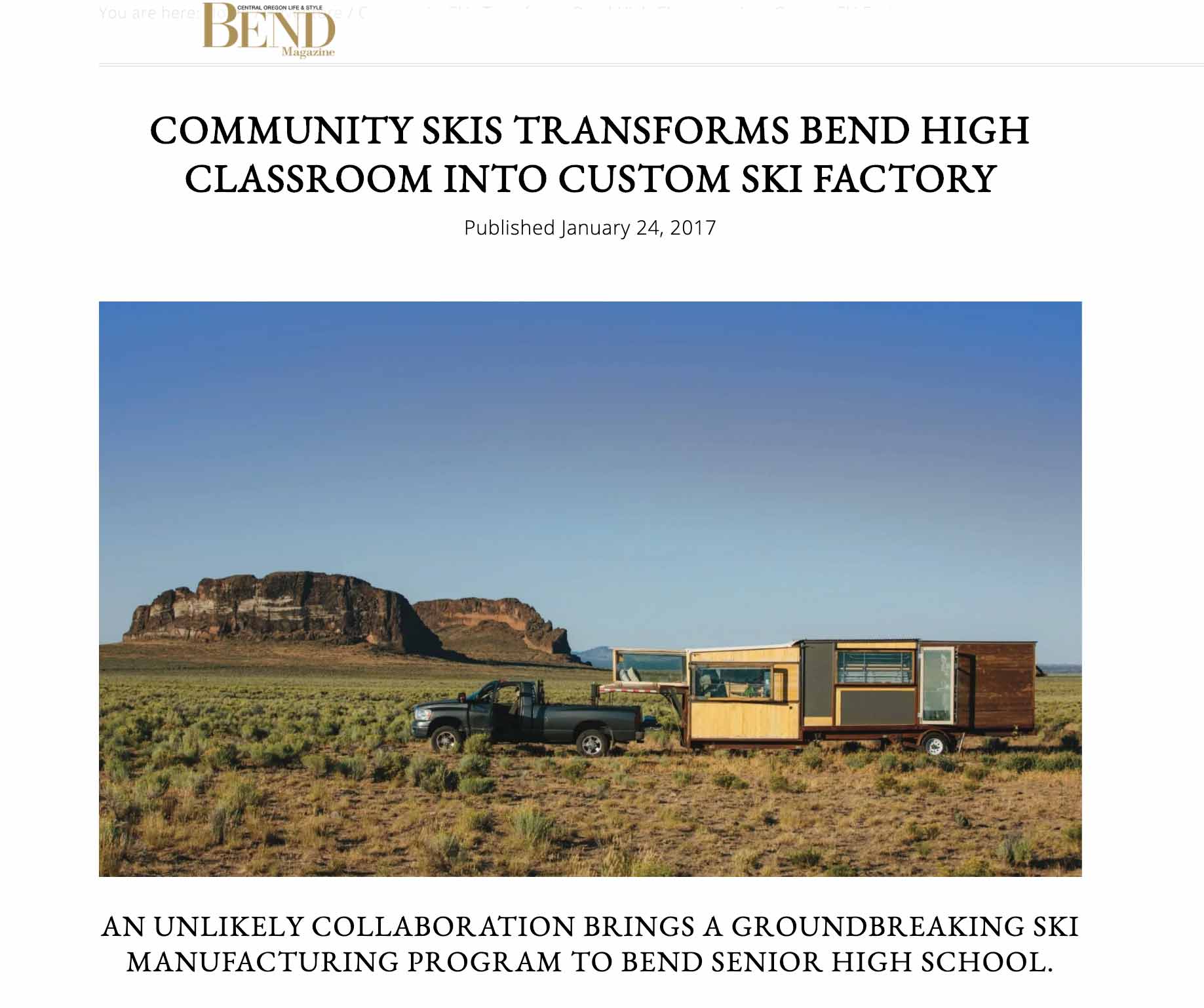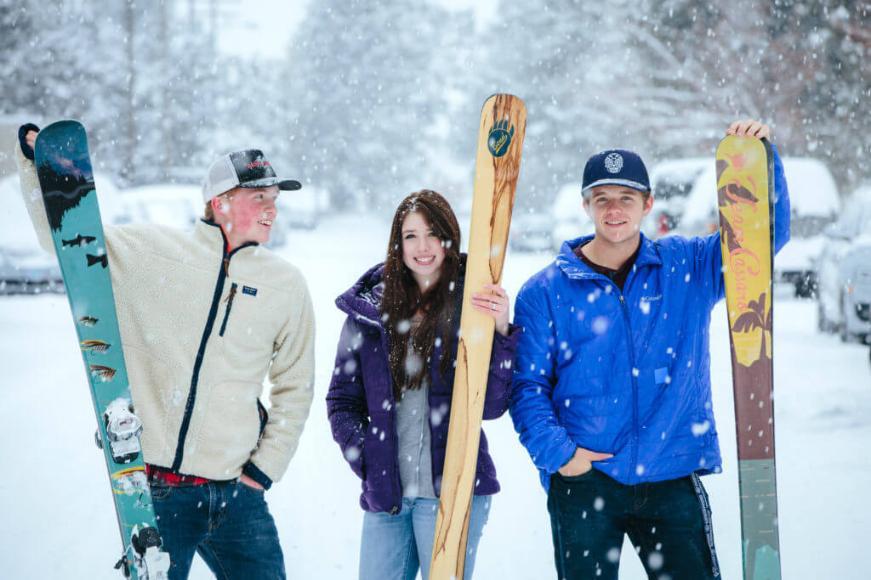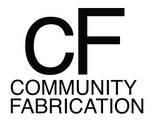 © Copyright 2020 Community Fabrication, LLC